Revamp Your Entire Home With 
Outstanding Full Home Renovations
Cardinal Builders excels in transforming dated homes into modern, aesthetically pleasing spaces tailored to your lifestyle.
Unlock Your Home's
Full Potential
Don't settle for a home that doesn't fully meet your needs or reflect your unique style. With Cardinal Builders, you can unlock the hidden potential within your living space. Our expert team specializes in full home renovations, turning outdated designs into contemporary, visually stunning environments that cater to your personal lifestyle. Whether it's a single-room update or a complete home transformation, we're committed to helping you discover and achieve the full potential your home has to offer.
Enhancing

Comfort and Enjoyment
One of the most significant benefits of renovating your home is the enhanced comfort and enjoyment it can provide. Whether it's a kitchen remodel to create a more functional cooking space or a bathroom renovation to create a spa-like retreat, renovations can transform your living environment into a place you love spending time in. By tailoring your home to your preferences and needs, you can create a space that truly reflects your lifestyle and personality.
Increasing Property Value
Investing in home renovations can have the added benefit of increasing your property value. Upgrades, whether they're minor tweaks or major overhauls, can significantly boost the market value of your home. Projects like exterior renovations, kitchen updates, and bathroom remodel not only improve the aesthetic appeal of your property but also contribute to its overall worth, making it a worthwhile investment if you ever decide to sell.
Improving

Efficiency and Sustainability
In an era where sustainability is becoming increasingly important, renovating your home can be a step towards a more eco-friendly lifestyle. By modernizing old appliances and fixtures, improving insulation, and investing in energy-efficient doors and windows, you can reduce your home's carbon footprint and save money on energy bills. Renovations can contribute to a more sustainable and efficient home, providing both environmental and economic benefits.
Adapting to Lifestyle Changes
As our lives evolve, so do our living requirements. A growing family might need more space, while empty nesters might prefer a more compact, low-maintenance home. Renovating allows you to adapt your home to these changing needs without having to move. Whether it's adding new rooms, transforming unused spaces, or updating outdated areas, renovations can ensure your home continues to meet your lifestyle needs.
Planning and Design
The first step of any successful home renovation process is comprehensive planning and design. This phase involves understanding your vision, needs, and budget for the project. Our team will work closely with you to create a design that not only meets your expectations but also enhances the functionality and aesthetic appeal of your home. Detailed blueprints are created to ensure all elements are considered before construction begins.
Demolition and Removal
After the designs are finalized, the demolition phase begins. This involves safely removing unwanted structures, materials, and fixtures from the renovation area. Our team ensures that this process is carried out efficiently and safely, minimizing disruption to other parts of your home. All debris is responsibly disposed of or recycled whenever possible.
Structural Reinforcement and Framing
Once the space is cleared, we move on to structural reinforcement and framing. This step is critical in shaping the foundation of your renovated space. Our expert builders reinforce existing structures and erect new frames as needed, ensuring your home is sturdy, safe, and ready for the next stage of renovation.
Electrical and Plumbing Systems Installation
As the structure takes shape, our certified electricians and plumbers get to work. They install new wiring, outlets, and plumbing lines according to the design plan. This step is crucial in ensuring that your renovated space will have the necessary utilities functioning safely and efficiently.
Insulation and Drywall Installation
Next, insulation is installed to enhance energy efficiency and soundproofing in your home. Following this, drywall is fitted and smoothed, transforming the skeletal structure into recognizable rooms. Our team of professionals ensures these installations meet all building codes and standards.
Flooring, Lighting, and Paintwork
With the walls up, we proceed to install flooring and lighting fixtures according to your selected design. We offer a wide range of flooring options and lighting solutions to suit your style and needs. Once these are in place, our painters add the final layers of paint, bringing your design to life.
Final Touches and Clean Up
The last step in the renovation process involves adding the final touches, such as installing cabinetry, appliances, and fixtures. Once everything is in place and thoroughly checked, our team conducts a thorough clean-up of the renovation site. We aim to leave your newly renovated space spotless and ready for you to enjoy.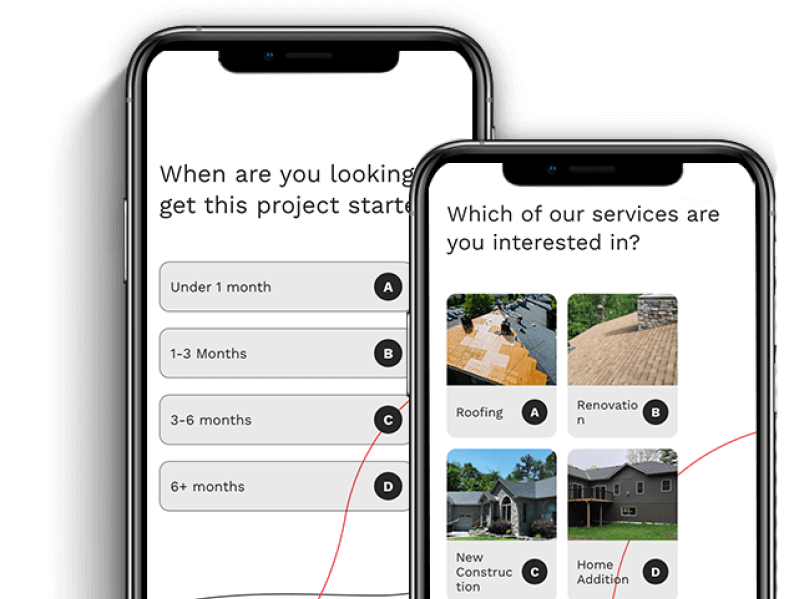 Ready to transform your home into the space of your dreams? Don't wait another day. Reach out to our team for a consultation or to discuss your renovation ideas. We're eager to hear about your project and show you how we can bring your vision to life with our expertise and commitment to quality. Contact us today, and let's start building your dream home together.
Get Started