Revamp Your Culinary Space With
A World-class Kitchen Renovation
We specialize in transforming outdated kitchens into modern, beautiful, functional spaces catering to your needs.
Unlock Your Kitchen's
Full Potential
With years of experience in the construction business, we have perfected the art of revamping kitchens while exceeding our client's expectations. From contemporary to traditional designs, our team of experts is dedicated to turning your dream kitchen into a reality. Let us help you unlock the full potential of your kitchen and maximize its functionality with a Cardinal Builders renovation.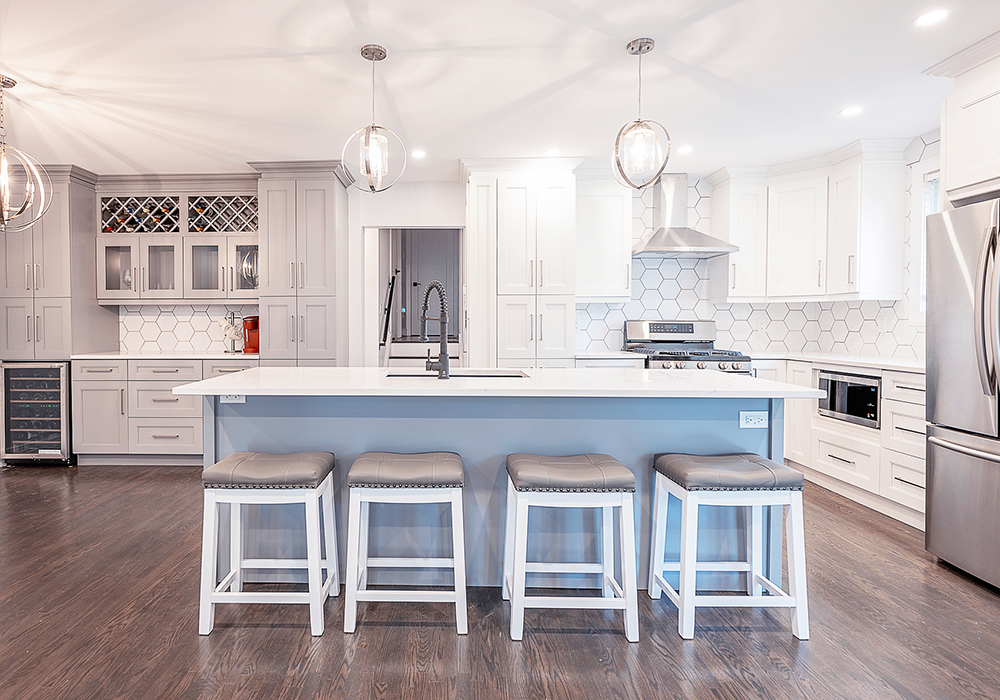 Why Renovate Your Kitchen?
By renovating your kitchen, you can give it a fresh new look that reflects your style and taste. Our experienced team of experts will work closely with you to craft a design tailored to your home and personal preferences. Whether you are looking for modern designs incorporating stainless steel appliances or traditional designs featuring tiled floors, we have something for everyone.
Not only does a kitchen renovation increase the aesthetic value of your home, but it also adds monetary value as well. A remodelled kitchen will help improve the overall worth of your property and make it more attractive in case you ever decide to sell. For those considering selling their homes in the near future, a kitchen renovation is a perfect way to add value and attract potential buyers.
A kitchen renovation is not just about looks. It is also about improving the functionality of your kitchen space as well. With a wide range of features at our disposal, we can create a space that increases efficiency and makes cooking easier. From adding more storage to building an island for extra counter space, we are dedicated to helping you increase the functionality of your kitchen and optimize its potential.
When undergoing a kitchen renovation, you have the opportunity to upgrade your current appliances with more modern and efficient ones. Our team of professionals can help you select the appliances that best suit your needs and complement your design. We understand the importance of these upgrades, and we are committed to ensuring that all appliances are properly installed for optimal performance.
Kitchen Renovation Process
Planning and Design
Our team will work with you to determine what design best fits your needs and budget. We take into careful consideration all of your ideas and preferences while making sure that the finished product is within your expectations.
Demolition and Removal
Once the design is finalized, our team will begin the demolition and removal of your old kitchen. We use a careful and methodical process to ensure that no damage is done during this stage.
Electrical and Plumbing Work
Our experienced technicians will take care of all electrical and plumbing work required for the renovations. All wiring and pipes are installed with an eye for detail to make sure they meet safety standards.
Flooring and Cabinets Installation
We will install your new flooring and cabinets according to the design plan. From hardwood floors to custom cabinetry, we guarantee that all fixtures are properly installed for long-lasting performance.
Countertops and Backsplash Installation
Our experts will install your countertops and backsplash with precision, taking the utmost care to ensure a seamless and visually appealing result. Utilizing the latest tools and industry-leading techniques, we guarantee that all materials are cut accurately for a perfect fit, enhancing your kitchen's overall aesthetic and functionality.
Appliances and Fixtures Installation
When the countertops and cabinets are in place, we will install your appliances and fixtures. Our technicians have expertise in working with all types of appliances, ensuring they are connected correctly for proper functionality.
Final Touches and Clean Up
Once all of the major components are installed, our team will perform a final inspection to ensure that everything is up to standards before they leave. We also make sure that all debris and messes are cleared away before we finish the job.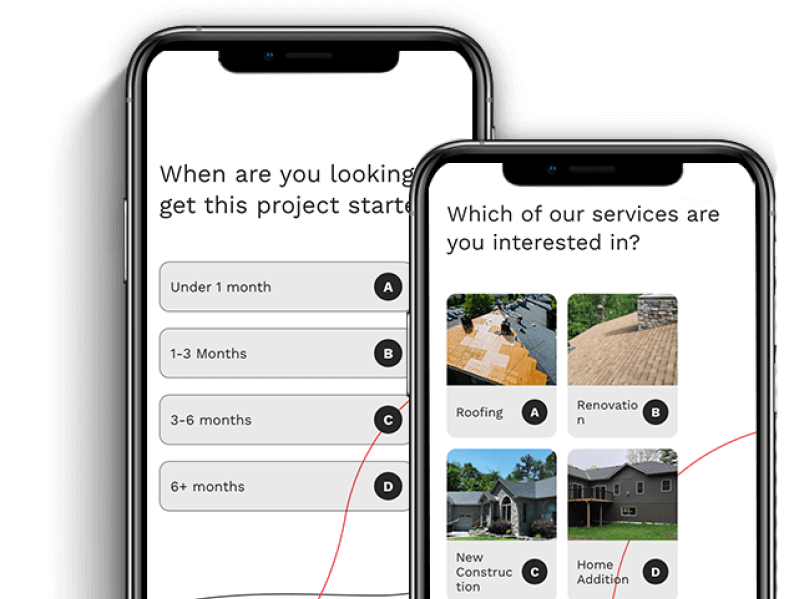 Our mission is to provide world-class kitchen renovations that leave you speechless. With years of experience in the business, we have perfected the art of transforming outdated kitchens into modern and beautiful spaces tailored specifically to our client's needs. If you are looking for a reliable contractor to revamp your culinary space with a complete renovation, contact us today and let us turn your dream kitchen into a reality.
Get Started