Transform Your Lower Level
With A Remarkable Basement Renovation
We specialize in converting neglected basements into contemporary, attractive, and practical spaces tailored to your preferences. Watch as we breathe new life into your basement, creating a captivating and functional extension of your living space.
Unlock Your Basement's
Full Potential
Elevate your home's functionality and style with expert basement renovations by Cardinal Builders. Our team of professionals excels in transforming dark, underutilized basements into inviting, versatile spaces tailored to your unique needs and preferences. With years of experience in the construction industry, we have mastered the art of creating beautifully designed basements that surpass our client's expectations. From cozy family rooms to state-of-the-art entertainment centres, Cardinal Builders is dedicated to turning your basement vision into a reality.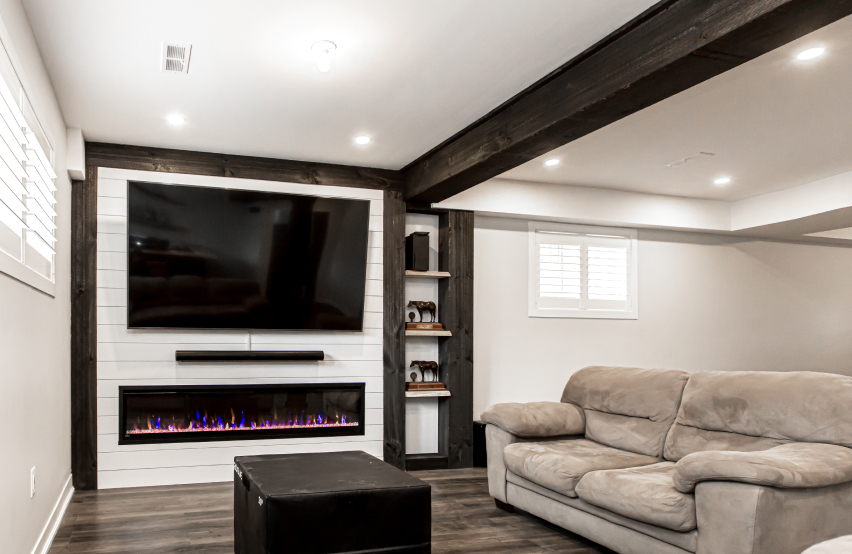 Why Renovate Your Basement?
Maximize

Your Home's Usable Space
Renovating your basement is an excellent way to make the most of your home's available square footage. An unfinished or outdated basement often remains unused, functioning as little more than a storage area. By transforming this space into a functional and aesthetically pleasing room, you can significantly increase your living space and improve your home's overall functionality. Whether you need a home office, gym, or entertainment room, a renovated basement offers endless possibilities for customization, catering to your unique needs.
Enhance Property Value and Appeal
A well-executed basement renovation can boost your home's market value and attract potential buyers. By adding functional living spaces like bedrooms, bathrooms, or recreational areas, you increase the overall appeal of your property. A renovated basement not only adds to your home's square footage but also demonstrates to prospective buyers that you have invested in maintaining and updating your home. In turn, this investment can yield a higher return when it comes time to sell.
Create

a Customized Living Area for Your Lifestyle
One of the most significant advantages of renovating your basement is the opportunity to tailor the space to your specific lifestyle and interests. Whether you envision a relaxing family room, a state-of-the-art home theatre, or a peaceful retreat for hobbies and relaxation, a basement renovation allows you to create a personalized environment that reflects your tastes and enhances your daily life. Work with professional designers and builders to bring your unique vision to life and enjoy a space that truly meets your needs and desires.
Generating Additional Income through Renting
By renovating your basement, you can significantly boost your rental income potential. A well-designed and finished basement can be transformed into a separate living space, complete with bedrooms, a bathroom, and a kitchenette. This additional living area can be rented out as an apartment, generating passive income for homeowners. Not only does this help cover mortgage payments or other expenses, but it also increases the overall value of your property.
Basement Renovation Process
Planning and Design
At Cardinal Builders, we believe that a successful basement renovation begins with thorough planning and design. Our experienced team collaborates with you to understand your specific requirements, preferences, and budget. We then develop a detailed plan and design that incorporates your ideas while ensuring the project adheres to local building codes and regulations. Our professional designers work diligently to create a layout that maximizes your space's potential, ensuring that your renovated basement is both functional and visually appealing.
Demolition and Removal
Once the planning and design stage is complete, our skilled team at Cardinal Builders proceeds with the demolition and removal process. We take great care in safely removing any existing structures, fixtures, or materials that need to be replaced or updated. Our team efficiently clears the space, ensuring minimal disruption to your daily life and preparing the area for the next phase of construction.
Structural Reinforcement and Framing
With the basement cleared, Cardinal Builders focuses on reinforcing and framing the space as needed. Our team of experts assesses the existing structure to identify any potential issues and implements necessary reinforcements to ensure the long-term stability and safety of your renovated basement. We also install framing for new walls and partitions, creating a solid foundation for the subsequent steps in the renovation process.
Electrical and Plumbing Systems Installation
When it comes to basement renovations, the installation of electrical and plumbing systems is an essential component. A team of licensed electricians and plumbers will carefully install or upgrade wiring, outlets, and pipes, ensuring adherence to safety standards and code requirements. This stage of the process also involves incorporating new lighting solutions, ventilation systems, or other necessary features that enhance the comfort and overall functionality of your renovated basement. By prioritizing these critical systems, you can be confident that your new space will be both safe and comfortable for years to come.
Insulation and Drywall Installation
Creating a comfortable and energy-efficient living space in your basement requires the proper installation of insulation and drywall. Expert teams will focus on installing high-quality insulation, carefully fitting it to minimize heat loss and prevent drafts. With the insulation in place, the drywall installation can begin. This step provides a smooth, even surface for painting and decorating, effectively transforming your basement into a cozy and inviting area. By prioritizing insulation and drywall installation, you can ensure your renovated basement seamlessly integrates with the rest of your home, offering a comfortable environment for everyone to enjoy.
Flooring, Lighting, and Paintwork
As the renovation project nears completion, Cardinal Builders focuses on the finishing touches that bring your vision to life. Our team installs your choice of flooring materials, whether it's carpet, hardwood, or tiles, to create a durable and attractive surface. We also install lighting fixtures and apply paintwork to walls and ceilings, ensuring that your basement is both well-lit and visually appealing.
Final Touches and Clean Up
At Cardinal Builders, we understand the importance of a thorough clean-up after any renovation project. Once all construction work is complete, our team performs a comprehensive clean-up of the area, removing debris and ensuring that your newly renovated basement is ready for you to enjoy. We also conduct a final walk-through with you to address any concerns or adjustments, making certain that you are completely satisfied with the results of your basement renovation.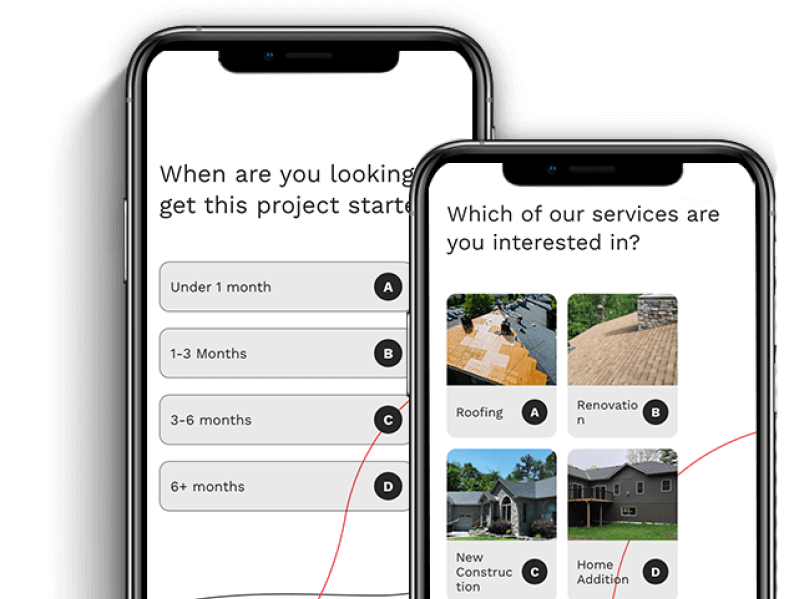 At Cardinal Builders, we are dedicated to delivering exceptional basement remodelling projects that go beyond your expectations. Leveraging our industry experience, we have perfected the art of converting neglected basements into stylish and welcoming spaces. If you're looking for a trustworthy contractor to breathe new life into your basement through an extensive renovation, don't hesitate to contact us today.
Get Started